Norco Shinobi
Norco's 29″ wheeled Shinobi is the Canadian company's stab at constructing a trail/all-mountain big wheeler that capitalizes on the advantages of 29″ wheels, but doesn't forgo the sturdy B.C.-friendly pedigree that their bikes' have become known for. This is no anorexic, skinny tired race steed, but rather a 120mm travel bike that will be happy to be ridden day in and day out on challenging terrain – no matter if that is climbing or coming back down.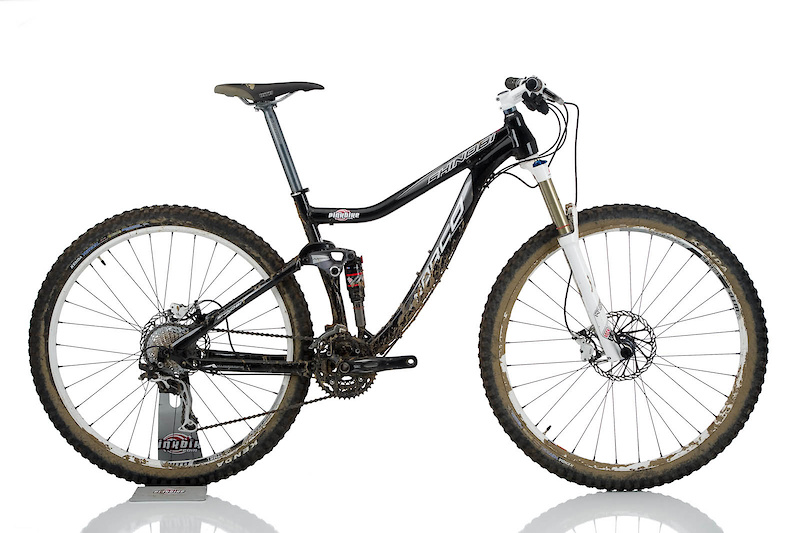 Norco's 29 inch wheeled Shinobi looks ready to take its rider way out into the back country, even if that does include some serious terrain.Norco Shinobi details:- 29'er trail/all-mountain bike
– RockShox Monarch 2.1 MM3 air shock with 120mm of rear wheel travel
– RockShox Reba 29'er fork with 140mm of travel and 20 mm MaxleLite
– Uses Norco's A.R.T suspension design
– Short, tapered head tube
– Post mount rear disc brake mount
– ISCG 05 chain guide tabs
– Cable routing for a dropper post
– Shimano 10 speed gearing
– Available in four sizes: 16.5, 18 (tested), 19.5, 21
– Weight 31lbs 1oz(w/o pedals)
– MSRP $2860 USD
At the heart of the Shinobi is its A.R.T. rear suspension, a variation of the proven Horst link design, that has been tweaked by Norco's engineers to perform to their liking. By moving the location of the pivots, even if it is only by a few millimeters, Norco claims that they have been able to improve both pedaling efficiency and bump absorption, all while tuning the leverage ratio to provide more response to damper adjustments. While that all may sound like tall claims, the A.R.T. system does incorporate a fair bit of anti-squat to keep the suspension calm while the bike is under power, as well as a slightly more reward axle path than bikes that use a similar layout.